Regional executives: Tired of the convoluted political debate on healthcare? Confused by reform's implications for your own company? Looking for ways to boost health and productivity with policies that will provide a return on investment?
Feel like no one really hears your questions?
The European-American Chamber of Commerce (EACC) hears you — and is asking the same questions. On May 25th, the European-American Chamber of Commerce will host the Health & Wellness Conference at the Westin Hotel in Downtown Cincinnati to find the answers. International experts, policy makers and corporate thought leaders in health and wellness will convene to discuss key issues such as cost, responsibility and the impact of wellness programs on the international business community.
In the midst of heated, politicized arguments on healthcare, the EACC is bringing together a wide array of perspectives from small to large companies, from local, regional, national and global experts at the Health & Wellness Conference. EACC Executive Director Anne Cappel promises the conference will deliver inspiring, practical solutions from visionary leaders and a plethora of resources for improving workplace health.
CK: What is unique about the EACC Health & Wellness Conference?
AC: This conference is unique in several ways.  First, the audience will be different from most conferences in a very key way.  Most people attend conferences because they are passionate about the subject and have a deep interest in the complexities of its issues.  But this conference is not designed for health and wellness experts, it is designed for business leaders.  We understand that for many leaders, health and wellness has been polluted by the political debate.  This conference will focus on demystifying the discussion, simplifying the challenges and identifying practical and clear solutions for corporate health and wellness policies.
Second, this conference will empower local business leaders.  We are sharing the powerful message that health care is not exclusively a debate that takes place on "The Hill" in Washington.  The power to drive change is in the hands of people and communities.  This conference will showcase inspiring men, women and organizations who are leading this effort and will give tools to the audience on how to drive change in their workplace and, consequently, their communities.
CK: What do business leaders have to gain from the conference?
AC: The conference agenda is designed specifically for a business executive audience.  The content of the panel presentations and the focus of discussions will be neither technical nor political.  Rather, the conference will provide a highly interactive dialogue that will specifically address the key issues corporate leaders need to understand to take actions that will improve the health of their workplace and workforce.
The conference will begin with establishing a basic understanding of the evolution of health care and population trends to provide a context for discussing the kinds of key local resources leaders have at their disposal for developing a healthier and more productive workforce.
CK: Why do health and wellness matter for regional businesses?
AC: The EACC chose this theme to underscore that health and wellness are incredibly important factors in attracting international investment.  The health of a region's workforce is a key economic indicator as regions compete to attract and retain businesses.  Businesses seek the most productive workforce, evaluating rates of absenteeism due to illness, as well as presenteeism, in evaluating the value of potential employee pools. After all, a healthy workforce is more productive and less costly.
CK: Who are some key people participating in the conference?
AC: The keynote speaker of the conference is Dr. Michael Roizen of the Cleveland Clinic, who has co-authored five New York Times best-selling books with Dr. Mehmet Oz.  Dr. Roizen has appeared numerous times on The Oprah Winfrey Show, 20/20, and CNN as a wellness expert.
In addition, Dr. Bernard Merkel will kick-off the day with brief overviews of the US and European healthcare systems. Several local leaders who will specifically address corporate solutions and strategies include Bill Fitzgerald of GE Aviation and Pam Shannon of TriHealth.
Mayor Denny Bowman of Covington, Kentucky, will share the health initiatives the city has implemented, and Michael Barber, Vice President of GE healthymagination, will share GE initiatives to drive a better healthcare outcome around the world.
A full agenda of the conference, including speaker bios, and registration information are available on the EACC website.
Check out the video below! Derek van Amerongen, MD, MS,Chief Medical Officer, Humana Health Plans of Ohio weighs in on the importance of the EACC's Conference on Health & Wellness.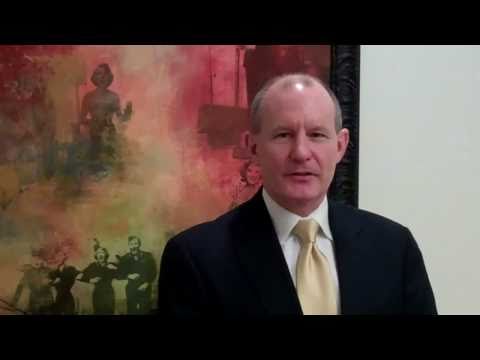 Tags: Cincinnati, Covington, Dr. Michael Roizen, EACC, Europe, events, GE, health, healthcare, international, wellness